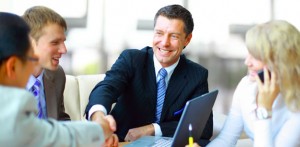 OMB is a leading provider of business advisory services to local, national and international clients operating in County Galway and its environs. Our Services can be categorized as follows:
Management Consulting Services
Reporting on internal control systems of client companies, and amending, installing, enhancing and testing internal control systems there-from.
Assisting MNC's (Multi National Companies) with SEC listing in meeting their Sarbanes-Oxley (SOX) compliance requirements.
Due diligence services in takeover situations for the buyer or the seller.
Law society Compliance for Solicitors
Forensic Accounting services for legal cases and other special assignments.
Formulating business plans for new and expanding business's including financial projections for banks, potential investors and grant aiding agencies.
Advice on carrying on business in a recessionary environment.
Payroll processing services. Let us process your payroll every week fortnight or month at competitive rates with minimal disruption. We can e-mail periodic payroll reports, P.30 notifications, bank instruction files, payslips and year end reports.